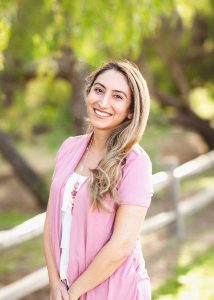 Dr. Jania Razavi started her career in 2006 as a special treatment counselor at a locked psychiatric facility, where she later became the Program Director for the facility. Since then, she has worked as a therapist in behavioral health hospitals, school setting, and treatment centers for substance use. She has also worked as a case manager providing services to the San Diego County Conservator's Office and has provided therapy specific to addiction using a non-12 step model.
Dr. Jania Razavi completed her Doctor of Psychology Degree (PsyD) in Clinical Psychology from the California Institute of Integral Studies. Her interest in attending the California Institute of Integral Studies was to deeply explore the concepts of integrating Eastern and Western Psychology.
She believes in providing compassionate psychotherapy to individuals, families, and couples. She works to individualize each treatment to fit the client's needs. As a result, her treatment approach varies as she uses integrative approaches to psychotherapy by drawing from psychodynamic, family systems, CBT, DBT, and mindfulness-based approach. Although her treatment approach varies, she firmly believes in the importance of getting to know the whole person and their uniqueness and removing labels and judgments associated with it.
She has helped people with a wide range of problems including depression, anxiety, interpersonal relationship issues, sexual concerns, substance use/harm, and the process of coming to terms with difficult and traumatic life situations. The approach offered extends further in helping people discover and develop a more lively and authentic sense of self, which in turn brings a sense of deeper meaningfulness and engagement in life.